School Info
About Us
Contact Us
Send us an enquiry
School Enquiry
News (1)
EnglishinBritain.Guide: view the guide as an online "flipbook"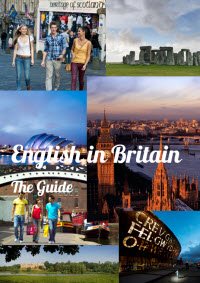 The English in Britain Guide, published last year and by now downloaded 25,000 times (well, almost, 24,750 as I write), now has its own website. You can browse the guide there online without downloading, so you can try it before installing if you want. All the hyperlinks work, and we have put a nice new cover on it!
But it's still best to click the download button because, while the guide is updated every 24 hours, the website will be updated only once a month. The URL is www.EnglishinBritain.Guide.