Academic Summer

School Info

Website
Contact

Helen Lami
Director
Address

20 Rossiter Close, Bathpool,
Taunton TA2 8FN,
United Kingdom
Telephone

+442081238083
Fax

+442080825610
Brochure
QR Code
About Us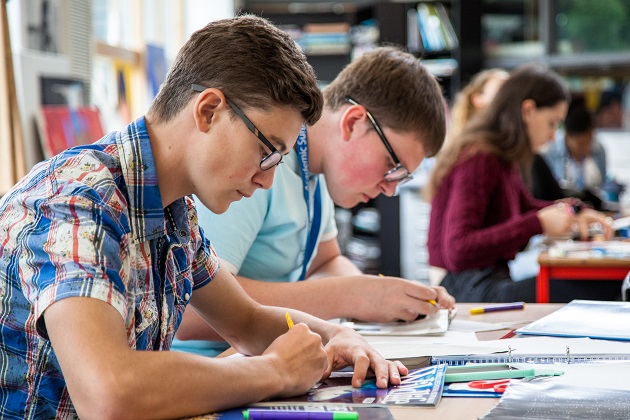 Academic Summer is based at DLD College in London and Sidcot school near Bristol. Please download Academic Summer's 2016 brochure on our website here: http://www.academicsummer.co.uk/
If you are a serious student, you are looking at the right summer school. With Academic Summer, you can expect an exciting and varied academic programme that meets your needs. Whether you are an International or British student, you will find a wide choice of academic subjects. Our programme is suitable for you whether you are preparing for a school or college in the UK, GCSEs, A Levels, the IB Diploma or even university. Academic Summer will support your development, making you better prepared for your student careers and more attractive to the instituition recruiting you.
This summer we are offering three Academic Programmes:
Academic Juniors programme for students aged between 7 and 12 years old in Sidcot school near Bristol from 9 July until 6 August 2016 or as a day programme at DLD College in London from 4 July to 26 August (only for young learners accompanied by their relatives studying at Academic Adults).
Academic Summer programme for iGCSE, GCSE and Pre-A level, IB/A level students aged between 13 and 18 years old in DLD College London from 2 July until 27 August 2019 and in Sidcot school from 9 July until 3 August 2016. Including specialist weeks dedicated to Medical Studies, Oxbridge preparation or Back to School programme.
Academic Adults programme for adult students 25 plus in DLD College London from 4 July until 26 August 2016.
The fees:
£995 per week - full boarding in Sidcot school near Bristol
£1250 per week - full boarding in DLD College in London
Academic Adults £525/£650 for CLIL Adults/CLIL Extra
Please follow this link for more information on our dates and fees: http://www.academicsummer.co.uk/en/book-a-course/course-dates-fees
Contact Us
Send us an enquiry
School Enquiry
Our Courses