Discovery Summer
London Marymount - full day courses - juniors (8-13 years)
« Back to School Enquire about this Course Visit School Website »
Availability
Jan
Feb
Mar
Apr
May
Jun
Jul
Aug
Sep
Oct
Nov
Dec
Accommodation
Price Range £765.00 per week
Price Includes Tuition, afternoon sports and activities, 1 half day excursion per week, lunch, coach to/from near Gloucester Road Underground Station each morning/evening
Beginners Beginners Welcome
Class Size 12 maximum
Course Length 1 weeks - 5 weeks
Town / City & Region Kingston , London
Tuition Style Group
Tuition Hours Per Week 20.0
Ages 8 - 13
Course Type Junior
Other Information
This non-residential programme takes place at Marymount International School in Kingston-upon-Thames where we also run a residential programme. It is ideal for children who are ready to gain a little more independence. They live with their families in London and take full advantage of the excellent faciilities of our residential centre. A private coach, accompanied by our staff, collects chidlren from a pick-up/drop-off point near Gloucester Road Underground Station, Kensington and takes them to the school.
Marymount is a small, safe centre, close to London. Ideal for young learners, many of whom may be away from home for the first time.
The school is located on a private estate just 18km from central London. It is safe, compact and has many excellent facilities, set in beautiful, landscaped lawns and gardens. Heathrow and Gatwick airports are under an hour away.
20 hours' tuition per week including English Skills and English Workshops e.g. British fairy tales, FabLab, Music performance, Life in Space, Pop Art
FabLab - Learn Lego robotics, design/build your own Lego cars, create a video game using Scratch
Maximum class size: 12 international students
The Trinity Exam in Spoken English is offered on 12 and 26 July. It is optional but highly recommended (£95)
Full cooked lunch included
Afternoon activities, led in English, include sports, arts & crafts, drama
Wednesday afternoon excursion to e.g. Kew Gardens, Hampton Court Palace, Kensington Palace
PLUS: Lots of opportunties to experience British culture and speak English with our English Student Hosts!
To find out more go to www.discoverysummer.co.uk/marymount.php
Click here to see a video of Discovery Summer Marymount in action.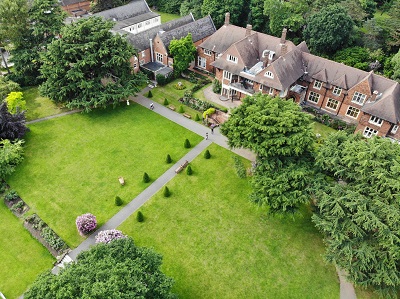 « Back to School Enquire about this Course Visit School Website »