University of the Arts London, Language Centre
English Plus Digital Graphic Design Summer Course
« Back to School Enquire about this Course Visit School Website »
Availability
Jan
Feb
Mar
Apr
May
Jun
Jul
Aug
Sep
Oct
Nov
Dec
Accommodation Homestay / Residence / Self-catering
Price Range £700.00 per week
Price Includes Regular tutorials, email, internet access and certificate of attendance.
Beginners Beginners Welcome
Class Size 15 maximum
Course Length 2 weeks
Town / City & Region London , London
Tuition Style Group
Tuition Hours Per Week 30.0
Ages 16 - 99
Course Type Art/Design/Creative
Other Information
Study 15 hours of General English per week at the Language Centre plus 15 hours per week of Digital Graphic Design at Chelsea College of Art.
This course is an introduction to creating and presenting work in digital formats and an exploration of the range of digital design practice in the UK. You will look at the role and influence of computers on design study and practice, as well as visit a gallery or exhibition.
This course will include:
researching a brief
translating work in different media to a digital format
exploring ideas across forms, including digital illustration, typography and animation
selecting and using appropriate software
using the web to showcase and promote your work.
Basic familiarity with a computer is assumed, but no specific software experience is required.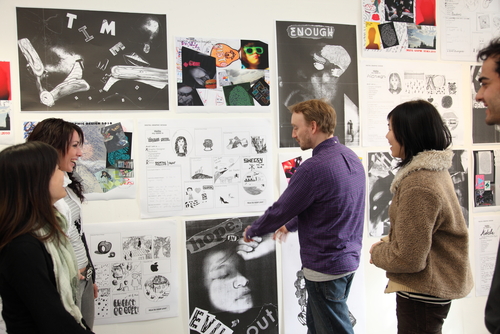 « Back to School Enquire about this Course Visit School Website »