Academic Summer
Academic Juniors, Sidcot
« Back to School Enquire about this Course Visit School Website »
Availability
Jan
Feb
Mar
Apr
May
Jun
Jul
Aug
Sep
Oct
Nov
Dec
Accommodation Residence
Price Range £1,150.00 per week
Price Includes Academic programme, accommodation, full board, activities, trips, laundry, insurance and airport transfers
Beginners Beginners Welcome
Class Size 12 maximum
Course Length 1 weeks - 4 weeks
Town / City & Region Sidcot school near Bristol , South West England
Tuition Style Group
Tuition Hours Per Week 20.0
Ages 7 - 12
Course Type Academic Purposes
Other Information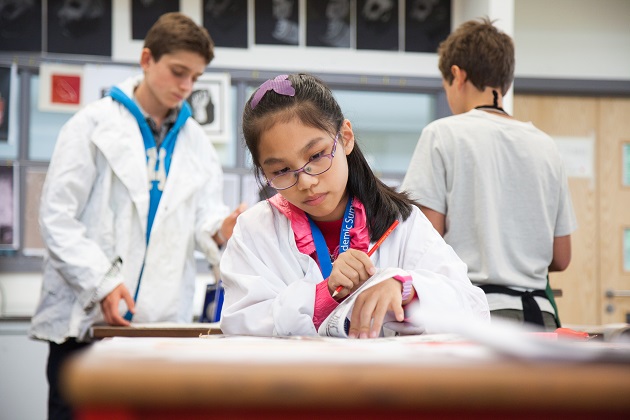 At
Academic Juniors
we aim to help all students to achieve their personal best in every subject. We see every student as an individual and encourage them not to compare themselves to other people but to focus on what they can do, what they want to be able to do and how we can get there.
The
lessons
are very cross curricular. This means that students in a history lesson may also be developing their skills in drama, design technology and geography. What is really great about this approach is that it allows students to put their learning into practice and to use their strengths in one area to support themselves an others in an area they are less confident in.
Just as we all have our strengths we all have our own style of learning and what appeals to one person does not to another. For this reason, lessons are taught with the different styles of learning in mind. It is our sincere wish that every student enjoys the academic programme at Academic Juniors and finds a love for education that will stay with them long after they have left.
Personal tutors aim to support, encourage and celebrate. Teachers will use tutor times to talk about how they are finding life at the school and to support their child who want to phone home or a buddy for a shy student we are there to support them. Tutor time will be a chance to encourage students to set targets to achieve their personal best. Through praise and encouragement we will help our tutor groups to see how far they have come and how much they can do if they continue to work hard. We believe that this will help all of the students to achieve success in all areas of academic and social life.
We are running Academic Juniors programme in Sidcot school near Bristol in July and August. You can choose to come from 1 to 6 weeks. We normally suggest to arrive for at leat two weeks. Our arrival and departure day is a Saturday. We provide transfers to/from Gatwick and Heathrow airports, as well as Bristol airport.
If you wish to apply click
here
.
« Back to School Enquire about this Course Visit School Website »