University of Oxford Department for Continuing Education
Advanced Pre-sessional Summer School 2019 - Artificial Intelligence
« Back to School Enquire about this Course Visit School Website »
Availability
Jan
Feb
Mar
Apr
May
Jun
Jul
Aug
Sep
Oct
Nov
Dec
Accommodation Residence
Price Range £1,325.00 per week
Price Includes Accommodation and weekday meals
Beginners Beginners Welcome
Class Size 10 maximum
Course Length 3 weeks
Town / City & Region Oxford , South Central England
Tuition Style Group
Tuition Hours Per Week 25.0
Ages 21 - 99
Course Type Special Interest
Other Information
Overview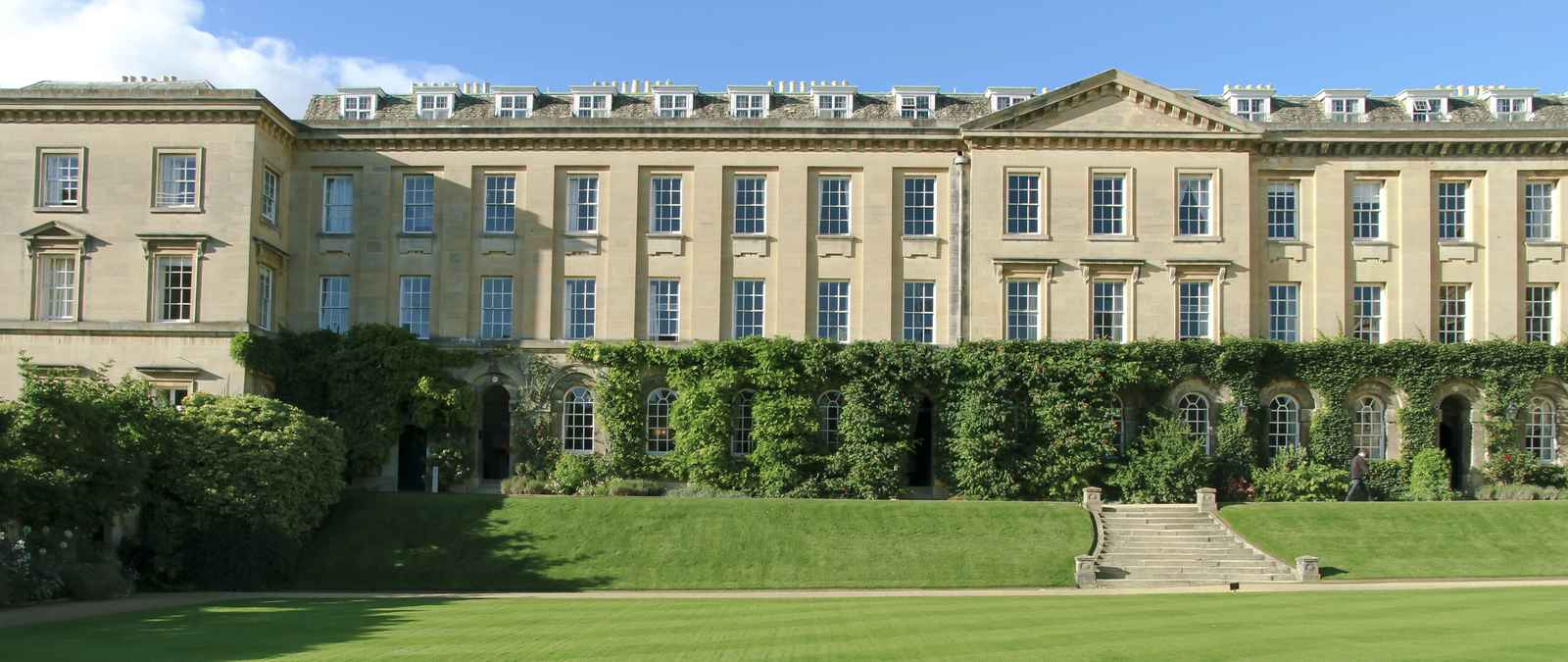 Have you ever imagined what it would be like to be a student at the University of Oxford? Our three-week Advanced Pre-sessional Summer School will give you a taste of Oxford college life as you live and study in the historic Worcester College in the heart of the city.
The Oxford Advanced Pre-Sessional Summer School is a unique, academically challenging course that has been designed for final year undergraduate and graduate students from a variety of academic disciplines. It is suitable for both native and non-native speakers of English.
The course gives you the opportunity to combine 2 x 90-minute intensive academic writing and IELTS practice classes each morning with 2 x 60-minute afternoon academic seminars in:
Programme details
Intensive Academic Writing Practice and IELTS Preparation
From your very first day, we'll teach you how to make optimal use of your time and resources and how to develop effective self-management skills.
Your classes will be highly practical and will include:
Academic and information literacy in a British university context
Interpreting and analysing essay questions
Planning and structuring your writing
Sourcing and identifying reliable sources of evidence
Paraphrasing, summarising and avoiding plagiarism
Drafting, editing and proofreading skills
Expressing stance
Critical thinking skills
Effective referencing skills
Improving your organisational and time management skills
Over your three weeks with us, in addition to improving your academic writing skills in English you will learn and practise IELTS examination skills. At the end of Week 2, you'll sit an official IELTS test, the cost of which is included in your course fee.
Academic Seminars
On four afternoons each week you will have an opportunity to explore the following area of interest:
Each academic seminar option is taught by a specialist tutor in the field over two lively one-hour classes each afternoon. No specialist knowledge of any of the subject areas is required. Classes will be a blend of interactive discussion and seminar presentation and you will be expected to contribute actively in class.
During your course you'll enjoy access to the resources of the world famous Bodleian Library.
On the final afternoon of your course, you will be given the opportunity to make a paired presentation on a topic of mutual interest from your chosen academic seminar.
Schedule
Monday - Friday
09.00 - 10.30 Academic Writing and IELTS Preparation 1
Tea/Coffee break
11.00 - 12.30 Academic Writing and IELTS Preparation 2
Lunch
13.45 - 14.45 Academic Seminar 1
Break
1500 - 16.00 Academic Seminar 2
Worcester College
After class you can relax in over 24 acres of tranquil gardens and wooded grounds, sit by the college's own lake far from the bustle of the busy city streets beyond Worcester's high walls or explore one of Britain's most beautiful cities.
College Bar
You will have access to the college bar (opening times will be confirmed on arrival). This may be used as a meeting point, and a good place to interact with your fellow course participants. Please note that on some nights other groups may have exclusive bar use.
Internet Access
Internet access is available in all bedrooms and seminar rooms. On arrival at Worcester College you will be given instructions to access Wi-Fi via 'The Cloud', or if you are registered to the Eduroam network at your home university this should work well too. If you have problems, your room is fitted with an ethernet point and you may use the connection in your room to connect to the University visitor network, internet, email and other services.
Closing Reception, Presentation of Certificates and Farewell Gala Dinner
On the final evening of your course, you will be invited to receive your certificate of attendance at a closing drinks reception in College followed by a formal farewell gala dinner at which smart dress is required, i.e. business suit and tie for gentlemen; cocktail dress or trouser/skirt suit for ladies.
Certification
On successful completion of the course, all participants will receive a University of Oxford Certificate of Attendance.
Please note that this course does not offer any form of official credit to participants.
Accommodation
Resident in College
For that real University of Oxford experience, you'll have the opportunity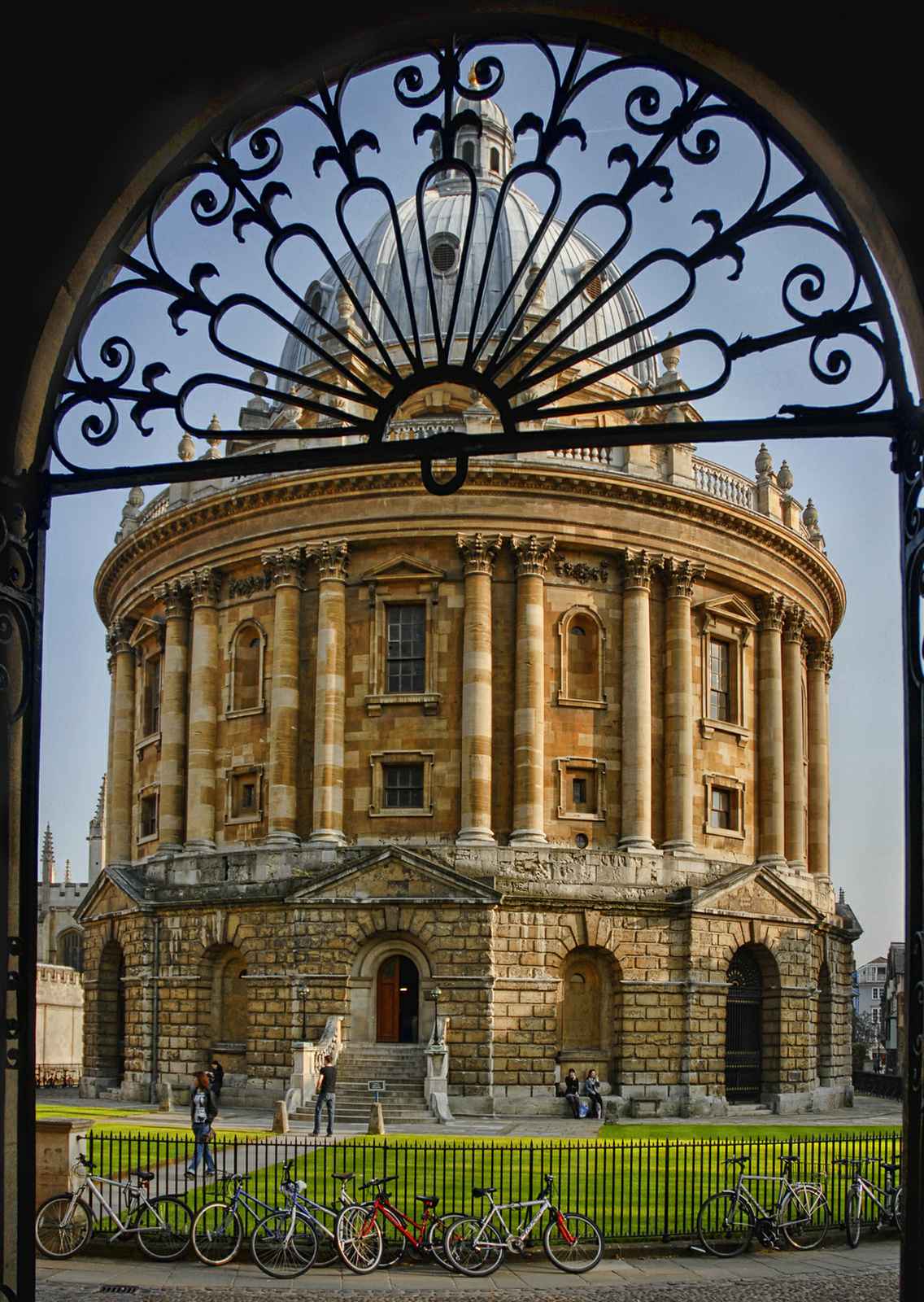 to live in student accommodation in Worcester College. The college is situated in the centre of Oxford only a few streets away from the bustling shopping area of Cornmarket and High Street and is also close to the Ashmolean Museum and Oxford Railway and Coach Stations. You will be provided with a single study bedroom with private bathroom and toilet.
We regret that participants cannot be accommodated at Worcester College either prior to or beyond their programme dates. Family members and/or friends who are not enrolled on this programme cannot be accommodated in college.
Disabled Participants (including those with mobility difficulties)
The aim of Oxford University Department for Continuing Education (OUDCE) is to treat all participants equally and welcomes applications from people with disabilities. Individuals` needs are taken into account as far as possible, providing reasonable adaptations and assistance within the resources available. We ask that people let us know of any disability or special need (confidentially if required) so that we can help them participate as fully as possible.
When applying for OUDCE`s college-based summer programmes, prospective participants with mobility difficulties or visual or hearing impairments may want to make preliminary enquiries to the Programme Administrator, as the age and layout of these colleges often makes them user-unfriendly (although adaptations are often possible). Oxford, as an ancient city, tends to be difficult to navigate for people with disabilities. The number of very old buildings, designed in an age less sensitive to issues of disability, makes access to much of the city centre difficult. However, OUDCE will do as much as it is able to make study with the department possible.
Participants should contact us if they will have problems gaining access to a bedroom or a teaching room that is located on upper or basement floors.
Libraries
All students will receive a Bodleian Library card which will enable them to access many of the resources of one of the most famous libraries in the world. The Bodleian Library is one of the oldest libraries in Europe, and in Britain is second in size only to the British Library.
More information on the Bodleian LIbrary can be found here: https://www.bodleian.ox.ac.uk/bodley
IT requirements
We recommend that you bring a tablet or laptop with you.
Fees
Residential - Ensuite (private shower and toilet): £3975.00
Payment
Fees include:
Tuition
Course materials
Online English Language test
Accommodation in a single room with private shower and toilet or shared facilities for the nights of Sunday 25 August to Friday 13 September 2019 inclusive;
Meals in College from dinner on Sunday 25 August to breakfast on Saturday 14 September, with the exception of weekend lunches and dinners
Opening and Closing Drinks Receptions and Dinners
Weekday morning tea/coffee and biscuits
Services of resident summer school assistants
Cancellations
Please note that refunds are only offered in exceptional circumstances. Please consult our terms and conditions for more details.
Applicants are strongly recommended to take out vacation cancellation insurance, and should consult their travel agent and/or insurer for information and advice. Please note that OUDCE does not offer any insurance cover.
Alteration or Cancellation of a Course by OUDCE
OUDCE reserves the right to alter details of any course should illness or any other emergency prevent a tutor from teaching, and to cancel a course or seminar if exceptionally low enrolment would make it educationally unviable.
The status of the course will be reviewed on 22 July 2019. If it is likely that the course may be cancelled, all participants enrolled on the course will be notified in writing within seven days, and possible options clearly explained.
If participants have not heard from OUDCE by 22 July 2019, they should assume that the course will be running; there is no need to contact us to confirm. Participants may wish to delay finalising their travel arrangements until after this date.
Assessment methods
Students will receive a grade for their end-of-course presentations.
Students will also each receive a grade to reflect their degree of active preparation for and participation in class.
Students will also be prepared for an official IELTS test which they will sit in Oxford on September 7.

Application
Please download the application form.
All sections should be completed fully, clearly, and in BLOCK CAPITALS.
Applications should be emailed to the Programme Administrator at the following address: ipfd@conted.ox.ac.uk
Applications must be accompanied by a digital photo of yourself.
Application deadline
Subject to the availability of places, the closing date for applications is Monday 22 July 2019.
Notification of the admission panel's decision
Applicants will normally be notified of the panel's decision by email within 24 hours of their application being received.
Enrolling, invoicing, and further course information
Successful applicants will be formally enrolled on the summer school once they have accepted our offer of a place. The enrolment process includes the issuing of invoices, which will be emailed to applicants together with full instructions for payment.
Applicants will be required to pay the full fee within 14 days of their invoice date. Late applicants may be required to pay the full fee within 7 days of their invoice date. Places will not be held for students whose fees are not paid in full by the due date. Under no circumstance will applicants be admitted to the summer school unless all fees have been paid in full.
Once fees have been paid in full, applicants will be sent a formal letter confirming their place on the course and receipt of their payment.
Detailed course information notes will be emailed to participants. These notes will contain a wealth of practical information to assist students preparing to travel to Oxford.
Any Queries?
Please contact the Programme Administrator by email at ipfd@conted.ox.ac.uk
Important information regarding visa requirements
If you require a visa to study abroad, then we strongly recommend that you apply for this course as early as possible in order to allow yourself sufficient time to make a successful visa application.
This may include a letter from the course administrator confirming your place on the course; this confirmation letter will not be issued until all course fees have been paid in full.
In the case of a visa application being unsuccessful the Department for Continuing Education will not offer a refund.
Please note that, for legal reasons, the Programme Administrator is not permitted to provide any visa advice to applicants. All such enquiries should be submitted to Oxford University's student visa and immigration advisers via email at student.immigration@admin.ox.ac.uk
Level and demands
All students will be expected to prepare a series of homework tasks each evening and at the weekend.
Selection criteria
All participants must speak English to a minimum of a high B2 CEFR level of proficiency.
Contact us
Phone: + 44 (0)1865 270451
Email: ipfd@conted.ox.ac.uk
« Back to School Enquire about this Course Visit School Website »