Norwich Study Centre - Flying Classrooms
Teacher Training - TEFL Techniques
« Back to School Enquire about this Course Visit School Website »
Availability
Jan
Feb
Mar
Apr
May
Jun
Jul
Aug
Sep
Oct
Nov
Dec
Accommodation Homestay / Self-catering
Price Range £350.00 per week
Price Includes
Beginners Not for beginners
Class Size 6 maximum
Course Length 1 weeks
Town / City & Region Norwich , Eastern England
Tuition Style Group
Tuition Hours Per Week 22.5
Ages 18 - 100
Course Type Teachers
Other Information
This course is for experienced Teachers of English who want to enhance their skills or new teachers who want to learn useful teaching techniques. This will also give people thinking about doing a Cambridge CELTA an idea of the skills they will learn.
The objectives of this course:
To introduce you to the important concepts of teaching and learning English using the Communicative Approach.
To gain a deeper understanding of different learner styles.
To help you to plan more interactive lessons
To give you a deeper understanding of how to improve your students' grammar, lexis and pronunciation.
To guide you on how to develop students' speaking, listening, reading and writing skills in an interesting, interactive way
To learn skills to enhance students' autonomy in language learning
Our Teacher Training courses are available throughout the year:
26 – 30 June
3 – 14 July (Option for 1 or 2 weeks)
31 July – 4 August
21 – 25 August
4 – 8 September
23 October – 3 November (Option for 1 or 2 weeks)
Course content can vary according to participants' needs.
Erasmus+ funding is available for these courses.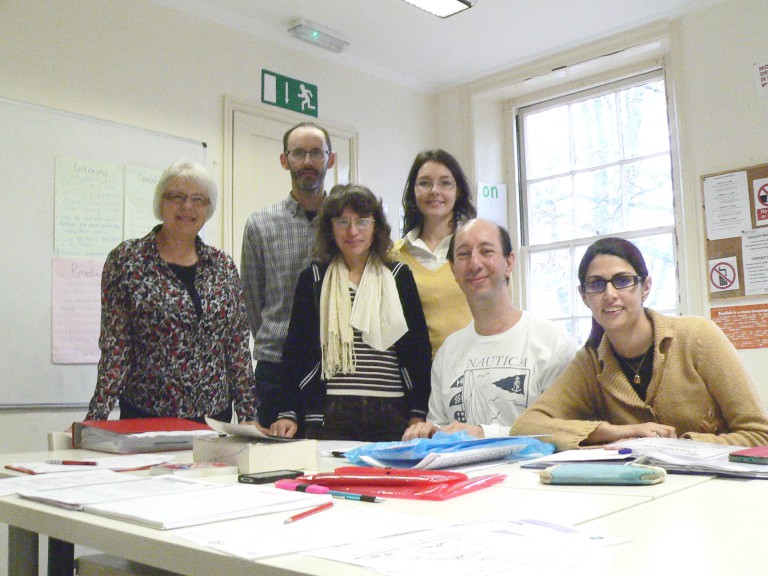 « Back to School Enquire about this Course Visit School Website »