University of Wolverhampton International Academy
Pre-sessional English courses
« Back to School Enquire about this Course Visit School Website »
Availability
Jan
Feb
Mar
Apr
May
Jun
Jul
Aug
Sep
Oct
Nov
Dec
Accommodation Residence
Price Includes Please check the International Academy website for tuition hours and costs
Beginners Not for beginners
Class Size 22 maximum
Town / City & Region Telford , Central England
Tuition Style Group
Tuition Hours Per Week 20.0
Ages 18 - 99
Course Type General
Other Information
Course details
Pre-sessional courses include:
Intensive Language development
Project work and autonomous learning skills development
Practice in academic writing, presentation skills, and dealing with academic texts in English (both spoken and written)
An introduction to the University and its academic culture
Maximum class size: 22
The International Academy offers Pre-sessional and Pre-sessional PLUS courses from IELTS equivalent of 4.0 entry to 5.5 entry to meet the needs of all kinds of learners.
The following courses will take you to a level equivalent to IELTS 6.00. Whilst the Pre-sessional PLUS coures can take you to 6.5. You then have the further study options depending on the level you need for your future degree and your own learning preferences. Please contact us to discuss what might be more suitable for you.
Please note: we will look at all the elements in your IELTS score (reading, writing, speaking, listening). If you are low in more than one element, you may be advised to do a longer course.
* your individual language components are taken into consideration and if you are lower in one or two, you may be offered a different pre-sessional.
Your IELTS

level*

Your required

IELTS level

Start date

Finish date

Name of course

4.0

6.5

23 March 2020

11 Sept 2020

4.5

6.5

11 May 2020

11 Sept 2020

5.0

6.5

22 June 2020

11 Sept 2020

5.5

6.5

27 July 2020

11 Sept 2020
Classes take place at Telford Innovation Campus in the historic Priorslee Hall, set in the Shropshire countryside but remains close to both motorway and train links, Birmingham is just 30 minutes travel time and London 2 hours 30 minutes. Telford Campus offers a friendly safe environment with modern accommodation, a learning centre, restaurant and social areas. A free shuttle bus runs to the University of Wolverhampton's City Campus and Telford town centre is close by which offers many modern shops, restaurants and places of entertainment.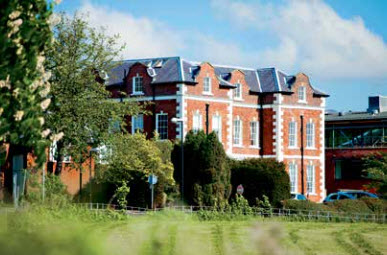 Contact us and find out more:
Tel: +44 (0) 1902 322525
Email: ia@wlv.ac.uk
Web: www.wlv.ac.uk/ia
Facebook: www.facebook.com/wlvia
« Back to School Enquire about this Course Visit School Website »