20 Years of English in Britain
Although first published in 1997 (and evolved from data published on floppy and CD since 1990), the first appearance of the English in Britain website in the "Wayback Machine" Internet Archive is from December 1998; the regional lists still work more or less, and these reveal that there were at that moment 354 schools listed altogether. The list includes schools that not all will remember such as Eaton Languages, Meads School of English, Superstudy, Educare College, Netherhall, Carrick Language Centre, The Swan School or Clock Tower School, but happily also many which can still be found on English in Britain today such as Select English, EF, Severnvale, ECS Scotland, St Peter's School, Torquay International School or Anglolang - and plenty more. (Click panel on right/below to access).
We have reliable (published) statistics for the past ten years, and we calculate that with over 3.5 million visitors since 1997 the English in Britain publications have referred at least 2.5 million - students, agents, parents and others - to subscriber websites. How many eventually converted into bookings and what proportion of the UK market such a number would represent is anybody's guess, but the site's longevity, and the number of surviving subscribers from 10, 15 and even 20 years ago, and the continued flow of hundreds of daily visitors looking for English language courses in the UK point to it being a successful and substantial contributor.
The success of the site is sustained, we believe, by the following factors:
Focus: English in Britain exists exclusively for UK course providers to promote their English courses. It has no extraneous matter, no third party advertising, no sponsors.
Choice: students choose the resources for their research, and their search criteria, while schools choose the tools - their choice of media - to present their offer as compellingly as they can.
Quality assurance: institutions on the site offer third party accreditation from a government approved agency.
Evenhandedness: all subscribers pay the same, with no premium or add-on services, no special status or priority listing.
Ease of use: Multiple search criteria, auto-completion of school names and towns, touch-sensitive map, and course "quick find".
Transparency: the site visitors reported in real time and four years of history for all countries.
Industry harmony: school-agent-student contact available, supporting the commercial relationships between schools and agencies.
Speed: now one of the fastest sites in the world as verified by mobile and desktop tests such as Pagespeed Insights, Pingdom, and Dotcom Tools.
And the next 20 years? The one certainty is that students and professionals will always be drawn to quality, and resources that deliver what they need accurately, reliably and fast are going to be in demand for as far into the future as we can see.
With warmest thanks to the hundreds of managers and the millions of students who have made the past 20 years possible. It has been an adventure, a privilege and a pleasure. Now bring on the next 20!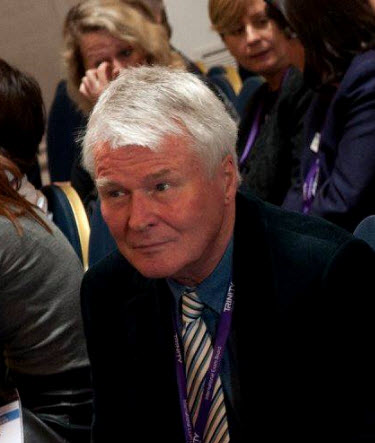 David Blackie