What's special about English in Britain?

Click the banner above to download the latest edition of the English in Britain guide (republished every 24 hours). Click here to view online flipbook.
News & Info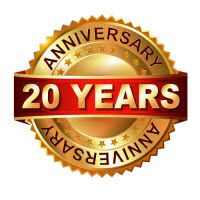 Our 21st Birthday Newsletter here
How Does It Work?

Search using your chosen criteria. Use our searches on the left to find English language courses by type, region, name and more.
Add courses and institutions you find to your English in Britain account. Review and compare to see what suits you best.
You can find detailed information about your selections, and contact details. Contact them directly to enquire and book your course.
The English in Britain website contains detailed information – price per week, class size, hours per week, accommodation offered, monthly availability, age group and much more – on over 2000 English language courses at over 200 of Britain's finest accredited schools, colleges and universities. Search for what you need, download brochures, visit sites, watch videos and, if you have any questions, use this site to contact any listed course provider or to contact us at English in Britain. We all look forward to giving you the programme you want.
Introductions here in Arabic, Chinese, French, German, Italian, Japanese, Korean, Polish, Portuguese, Russian, Spanish, Turkish. See also the flags at the top of every page which activate automatic Google translations.