Students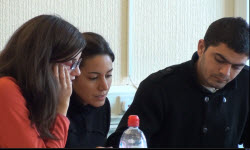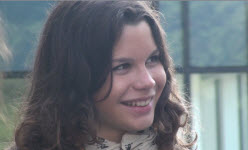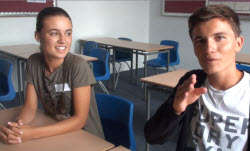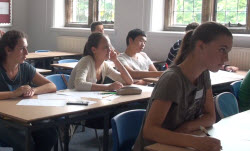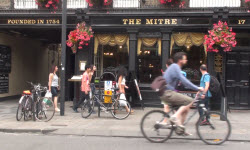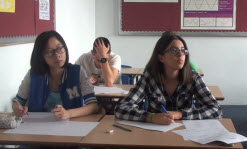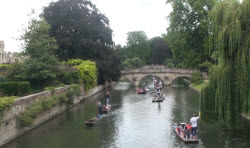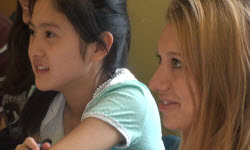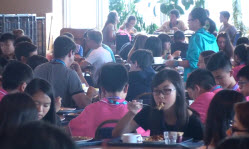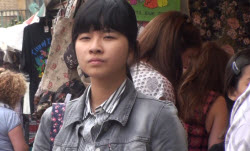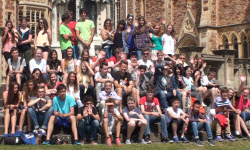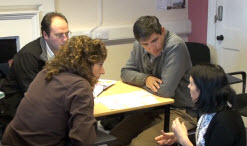 English in Britain is for students who want to learn English, and on this site we feature schools and colleges which specialise in English language teaching, run by people who know what their students want, and who make sure that students get what they want.
As a prospective student there are lots of things you will need to know.
To start with you need to know what type of course you are looking for – preparation for an examination perhaps or for further study, a general course with students of your own age in the summer (and plenty of activity outside the classroom), an intensive course to help with your job, a specialist course in business or aviation or the arts or a refresher course for teachers, etc. Searching by "Course Type" on English in Britain will give you plenty of ideas.
There is a rich choice of locations in which to take your course. University cities such as Glasgow, Manchester, Cardiff or Oxford will appeal to many, rural locations in, say, Devon, Shropshire or Yorkshire will appeal to others, while others again will be drawn to the sea to locations such as Scarborough, Brighton, Bournemouth or Torquay, many of which are also university cities. The school profiles here on English in Britain will give you the flavour of their locations.
What sort of accommodation would suit you? Many will be happy to stay in a private home enjoying meals with a family and the comforts of family life, learning about life in Britain at first hand, and using English for all and any occasions in a domestic environment. Others may prefer a student hostel, usually with shared kitchens where they can meet other students of different nationalities, cook their own food and live more independently. Some will prefer hotels, while young learners under 16 will normally share supervised residential accommodation.
The main thing is to find out. Ask the school or college (or your agent) any question – whether it's about the teaching, the accreditation, airports, the cost and how to pay, your diet, sleeping arrangements, wheelchair access, doctors, banks, cancellation, nationality mix, visas, places of worship – anything. And if your English is not good enough, ask in your own language.
All of us who work in English language teaching in Britain want your satisfaction and your success.
For visa information click here For exam information click here.
Need help?
On every school profile page you will see an enquiry form which goes directly to the school. That is your chance to ask the school or college about the course, the location, the services on offer etc. It's the best way to find out, and it's free - so use it!
If you need help with anything else, contact English in Britain. There's a contact link ("Contact Publisher") on every page.
My English in Britain
Use the resources here on English in Britain to make sure you find precisely the English course you are looking for.